If you participated in the "Aran's Gift" event when the Aran class made its debut, the time has come to collect your reward!
In order to collect Aran's reward, you needed to do the following:
- Create a MapleStory account before December 10, 2009.
- Create an Aran character and level up to 30 before 12:00 AM on January 20, 2010.
- Have another character belonging to an Explorer or Cygnus Knight class on the same account.
Now that you've done all that, Aran has delivered quite the bounty! Your highest level non-Aran character can collect any of the following: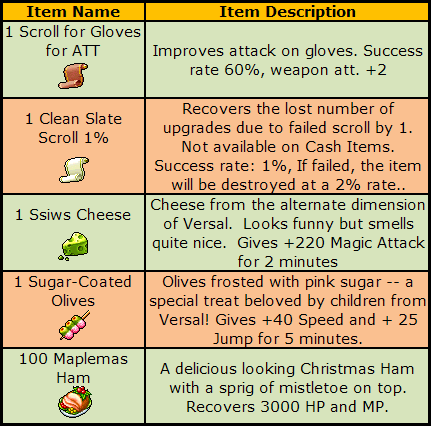 You may claim your gift any time between January 20th and February 16th, 2010 by taking your highest level non-Aran character to the NPC Cassandra. She'll let you know what to do from there!
Thanks to all for participating in "Aran's Gift!"