Latest topics
» It's strange...

by Bilbo Thu Jun 30, 2016 10:58 am

» For all the old members of Aeons viewing these forums...

by Dalris Thu Feb 05, 2015 8:47 pm

» Just Curious...

by Taylor Wed Jul 09, 2014 10:00 pm

» This is one big trip down memory lane...

by kcyy Sat May 18, 2013 10:47 pm

» Hi How are y'all? (My Apoligies if this is the wrong forum!

by Christancia Fri Jun 18, 2010 10:18 pm

» Quick Headup , Please Stepby and look at this thread

by DeeSeng Thu Jun 10, 2010 8:47 pm

» I made a vid...

by Hero4Ever Fri Apr 30, 2010 10:23 pm

» Idk how long.

by DexlesILLBIS Thu Apr 15, 2010 6:40 pm

» Lockerz

by nightclawz Thu Apr 15, 2010 4:34 pm

» Joooooooon *frantically waves hands*

by Val Thu Apr 15, 2010 8:18 am

» Evan Guide

by DKsDragon Tue Apr 13, 2010 6:45 pm

» S> zak helm

by Guest Tue Apr 13, 2010 10:28 am

» I'm back

by LordOfBellocan Tue Apr 06, 2010 2:47 pm

» what the hell.

by DKsDragon Tue Apr 06, 2010 1:48 pm

» Nexon's Commitment to Online Safety

by Guest Tue Mar 30, 2010 7:57 pm


The Dangers of Sharing Accounts
Fri Feb 26, 2010 6:36 am by Bilbo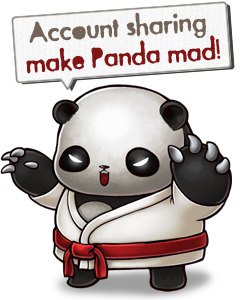 One of the toughest things we deal with as MapleStory GMs is bad situations that come up not because someone is deliberately doing something wrong, but because they do something without thinking through the consequences. Take account sharing. On the surface, it doesn't seem like sharing your account should be dangerous. A friend would like to take your account for a "test drive" before joining the game or wants to check out your cool new gear in combat. You trust this person, so what could possibly go wrong? Plenty. The cold reality is that many of the biggest disasters that arise from account sharing come about even though nobody actually meant for something bad to happen.

Account sharing vastly increases the chance that your account may be hacked. It isn't that the person you're sharing it with will do it deliberately, but once they have your information, they may use it to log in on a machine that's been compromised by hackers. Once your account information is out there, there's nothing to prevent it from being shared again. You may trust certain members of your guild, but what if they pass your information along to a "trusted" guild member who's not so trustworthy? Such a chain reaction leaves your account open to countless abuses.

Ultimately you are responsible for everything that happens on your account. Allowing a friend to use your account who's unfamiliar with the Terms of Use or MapleStory's Code of Conduct may result in your account being suspended or banned because of actions taken by a friend under your name. They may also be unfamiliar with the scammers and identity thieves that infest the Internet. While they certainly don't mean to compromise your security, if they get taken in by someone while using your account, it's your information they're giving away, not theirs.

It's always important for you as a player to be aware of what's going on with your account and your information. Inform yourself about good Web practices, educate yourself about the ways in which hackers and scammers go about stealing your information (things like "phishing," "keylogging," and "social engineering). Create strong passwords and update them every three months. Nexon has just initiated a "Password Update Campaign to help players strengthen their account's safety and in the coming weeks we will be releasing more tools to help safeguard your precious information.

Nothing though, is as secure as a well-informed player. When it comes to account sharing, if a friend wants to try out the game, direct them here and have them sign up for a free account. Teach your friends why account sharing is a bad idea and always remember that no MapleStory GM or employee of Nexon will ever ask for your password or personal information. Play safe and Happy Mapling!

GM Blog official post


Comments: 3
Aeons Guild Rules
No Hacking
No Scamming
No Spamming
No KSing
No Profanity
No Racial/Sexual implied languange
Minimum entrance: Level 90
*Members who are absent for more than one month will count as inactives, and therefore subjected for expulsion. Those who left a reason for absence on this forum (recommended) or on BBS in game will be excluded.
*The invitation to join our guild will be extended to buddies/friends of current members. All new members will be checked for past hacking/scamming histories. All members MUST be on rank.
Company Ranking System
Slime: The initial rank when first joining. Will be adjusted after 1 or 2 weeks.

Arachne: Members are moved to this rank once deemed active enough.

Salamander: Members who have cleared Praetorium.

Harpy: Members with an item level 100 or more.

Lamia: Members with an item level of 120 or more.

This ranking system does not apply to main crafters / gatherers.
Statistics
We have 551 registered users
The newest registered user is hooligan1

Our users have posted a total of 31304 messages in 2953 subjects

Who is online?
In total there is 1 user online :: 0 Registered, 0 Hidden and 1 Guest :: 1 Bot

None

Most users ever online was 103 on Sat Feb 12, 2011 7:49 pm